Follow the Light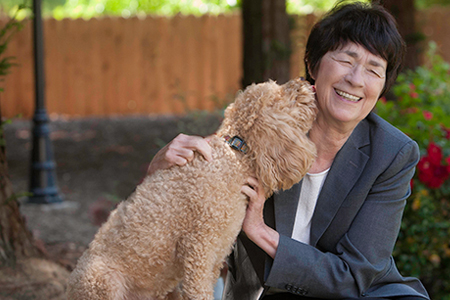 Chancellor Dorothy Leland, who paints abstracts from nature, finds being behind the camera provides a creative outlet she can take with her as she travels for work and pleasure.
There's little time in the life of a UC chancellor for hobbies and quiet reflection. Chancellor Leland has found a way to do both through her 3-year-old venture into photography.
"Photography lets us put a frame around our environments and choose what we want to convey," she said. "Photography allows me to observe nature more closely. It focuses me and allows me to see much more deeply."
Photography, she said, is all about practice, patience and being in the right place at the right time. She advised anyone who's interested to give it a try.
A recent journey to Iceland in wintertime gave her the opportunity to capture images at the top of the world. And while she loves to travel, some of her favorite places to use her Nikon D810 full-frame camera are close to home, including the landscapes of Yosemite. Leland experiments with long exposures, and especially likes the surreal results of catching motion as light, and the way light looks through thin fog.
"For me, it's really about the light," she said. "If I just follow the light, it always leads me to something different."
---