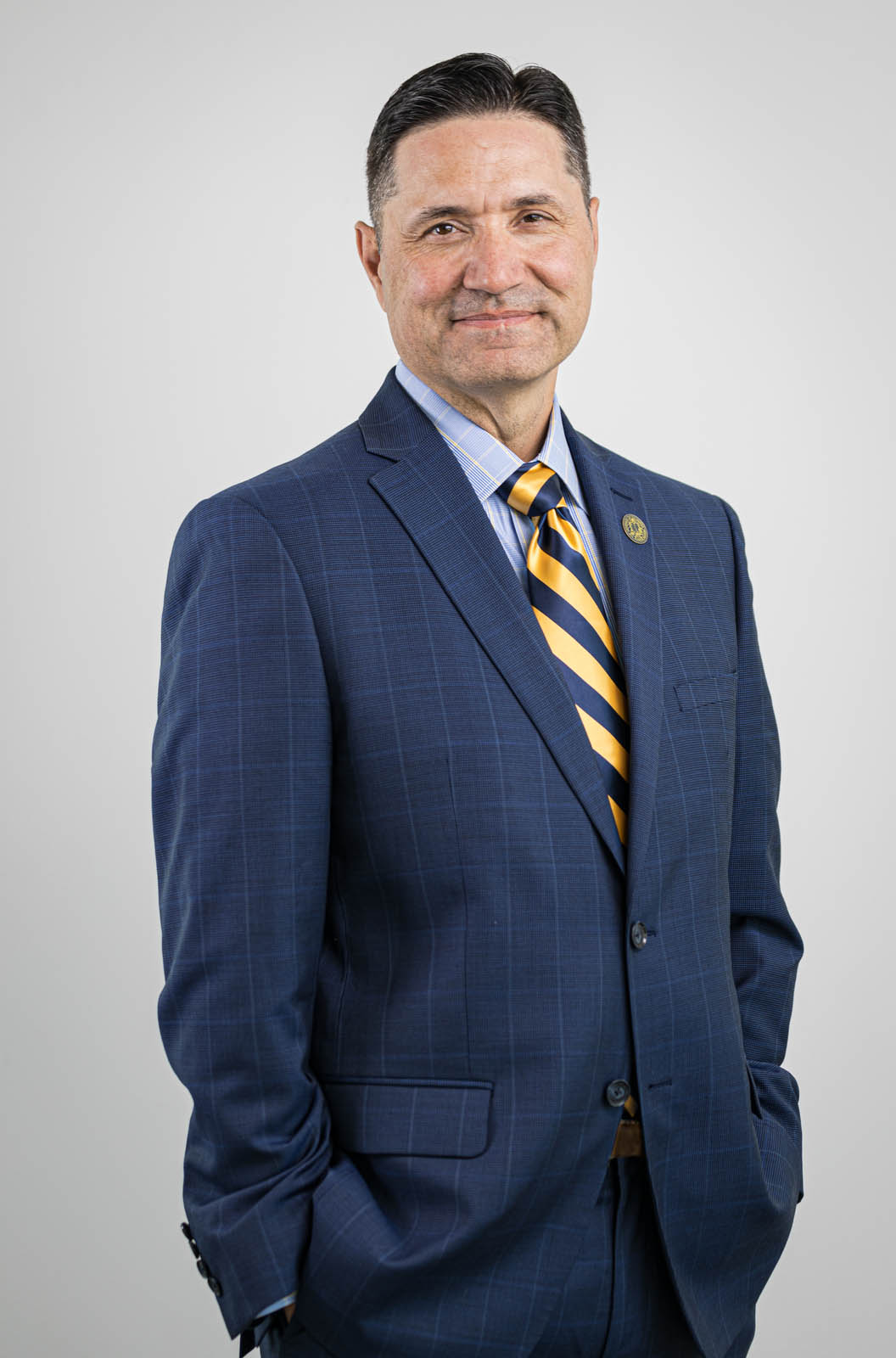 A California native whose parents immigrated from Mexico and whose father worked in the fields of the San Joaquin Valley, Dr. Juan Sánchez Muñoz has deep roots in the UC System and the Central Valley region. He earned his B.A. in psychology from UC Santa Barbara. Prior to earning his M.A. in Mexican American studies from California State University, Los Angeles he was a secondary school teacher and instructor in the California Community College system. He earned his Ph.D. in education at the University of California, Los Angeles, where he studied curriculum & instruction in the Division of Urban Schooling.
During his time in LA, Dr. Muñoz served on the board of directors of several nonprofit agencies, was appointed to the Los Angeles Workforce Investment Board-Youth Council, served on both the Parks & Recreation and Substance Abuse Commissions in San Bernardino County, and was chair of the 2001 City of Los Angeles Crossroad Symposium for at-risk youth.
Dr. Muñoz joined UC Merced as the school's 4th Chancellor from the University of Houston Downtown (UHD), where he served as president and within his first year launched the university's largest capital campaign and led the institution's recovery efforts after Hurricane Harvey. Prior to UHD, Dr. Muñoz served as senior vice president and vice provost at Texas Tech University.
He is the author of book chapters, academic articles, essays, refereed and invited conference presentations and professor in the Department of Sociology. In 2010, Chancellor Muñoz was among the contributing editors of the seminal compilation, the Handbook of Latinos and Education.
Dr. Muñoz has also served on the Association of Public and Land-grant Universities' Commission on Access, Diversity and Excellence, and is currently vice chair of the board of directors of the Hispanic Association of Colleges and Universities, Excelencia in Education, and the American Council on Education. He was appointed by Governor Newsom to the board of the California Strategic Growth Council in December 2020.
He is a graduate of the Academy for Innovative Higher Education Leadership offered jointly by Arizona State and Georgetown Universities, ACE's Spectrum Executive Leadership Program, Harvard University's Institute for Management and Leadership, UC Berkeley's Executive Leadership Academy, and the University of Texas Lyndon B. Johnson School of Public Policy's Governor's Executive Development Program.
He is married to Zenaida Aguirre-Muñoz, Ph.D., an accomplished scholar and professor at the University of California, Merced. They have three sons: Joaquin Diego Muñoz, who attends the United States Merchant Marine Academy; Cruz Santos Muñoz, a sophomore at Texas State University San Marcos; and Juan Amado Muñoz, who attends high school in Merced.