Dear campus community,
More than 2,000 people were on campus this past weekend for a truly special series of events presented under a fitting title: Homecoming. Many of our alumni returned to their academic home, prospective students visited UC Merced for the first time with their families, and members of our community toured what is now a point of pride in their hometown. And, we honored nearly 200 Chancellor's Scholars at a special event held downtown, attended by their friends and families.
As I took in all the sights and sounds and met so many wonderful people, the coming together of these traditional UC Merced events — Homecoming, Preview Day and Family Weekend, plus the Chancellor's Scholars recognition ceremony — struck me as a symbolic example of our collaborative spirit. This is a place where disciplinary and departmental lines are routinely and intentionally blurred; a place where we think differently about how to do things in higher education, both by design and necessity.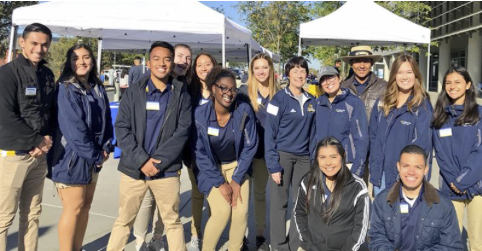 Our Office of External Relations — itself a collaboration among Communications, Governmental and Community Relations, Special Events, and Development and Alumni Relations — worked hand in hand with other members of our University community including the Office of Student Life, Admissions, Athletics, Facilities, Public Safety and many others to pull off a terrific event, with invaluable help from student, staff and faculty volunteers from across campus.
Just about every school, department, club and organization at UC Merced was represented at the Campus Showcase. We put our best foot forward as a university, and we could not have done it without the spirit of teamwork and collaboration you have all embraced.
This is one of the things I love most about UC Merced: No matter how much we grow, we will never lose the sense of family and community that brings us together. Thank you to everyone who played a role in making our new Homecoming such a resounding success.
I hope you're as proud to be a Bobcat as I am, and I can't wait until next year!
Sincerely,
Dorothy Leland
Chancellor